Simplicity 9210
This pattern I started 2 years ago! I had just spent two weeks setting up my sewing area and then two weeks later we decided to move to a larger place in the same complex! I just recently set up my sewing room and started sewing again. I decided to finish this top.
Date started: 04/02
Date finished: 03/11/04
Project for: Me (Jo)

View: This is a Design Your Own pattern. I made the shirt with short gathered sleeves with the bands. No slits in the side seams.

Size: 12

Adjustments/Changes: None

Fabric: 100% cotton print. Bright pink.

Notes:
Overall I like the fit.
I need to perfect my technique on making darts and also setting in collars and sleeves. I also need to learn more about interfacing. The collar and facings are a bit stiffer than I would like. Some stitching is visible. I would like to work on perfecting that.

My goal list:
Learn more about interfacing- choosing and applying.
Practice setting collars in.
Practice darts.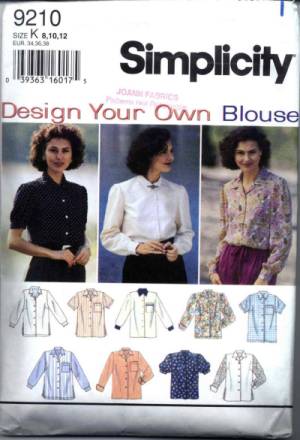 This is the pattern that I used.