Dad's Shirts
Date started: Various
Date finished: Various
Project for: Dad


View: None

Size: Custom

Pattern Notes: This is my first major pattern draft. My Dad has a problem fitting commercial shirts. I discovered that RTW men's shirts are as bad as RTW women's shirts! So I made up a muslin and spent an evening up in Placerville fitting a pattern for him. I now use that pattern to make all his shirts.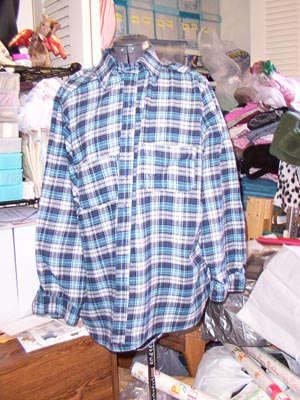 This is one I put on my dummy- but since my dummy is meant to replicate me- it doesn't look as good as it does when my Dad is wearing it. Unfortunately- you can see my sewing room as I use it- in the middle of what I call my "sewing frenzies" and it is a MESS. :)
Fabric: Flannel Plaid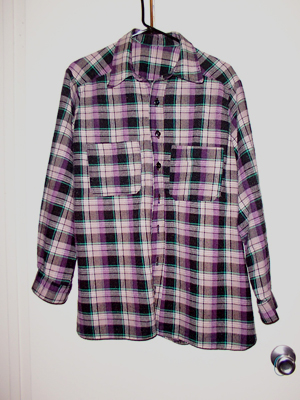 This is one of the four shirts I gave to my Dad for Christmas 2005. My sister and I actually chipped in on these- and she bought all the materials and I made them. :)
Fabric: 100% cotton flannel
Color: purple, black, white, green plaid
---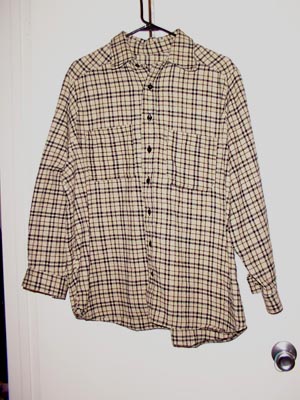 This is one of the four shirts I made for my Dad for Christmas 2005.
Fabric: 100% cotton flannel
Color: tan and black plaid